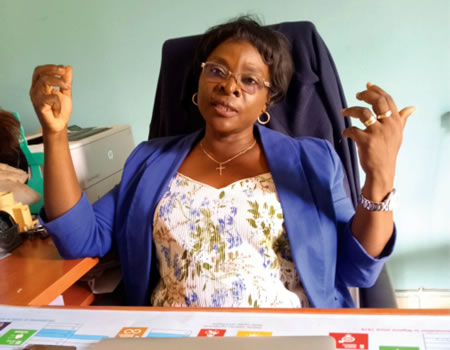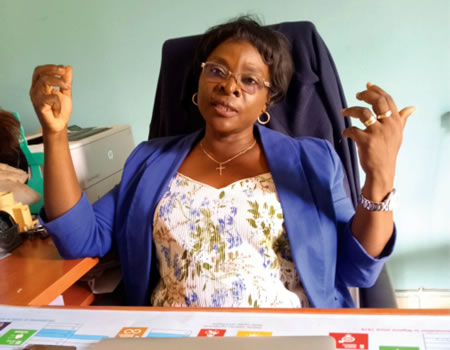 Chairman, Central Planning Committee of the 50th anniversary of the Institute of Agricultural Research and Training (IAR&T), Professor Veronica Obatolu, in this interview by NURUDEEN ALIMI, gives insight into reasons the anniversary is worth celebrating and what stakeholders should expect from IAR&T after the celebration:
What are those things that make the 50th anniversary worth celebrating?
One of the major things that is worth celebrating is our achievements in the past fifty years and we also want to celebrate the challenges we have had in the past fify years and we want to celebrate to look into what we will be doing in the next fifty years which I would refer to as the way forward. So it is worth celebrating, it is not only the festivity part of it but what we really want to do is to analyse ourselves to review ourselves on the successes we have made and of the failures as well. Then we look into how we can improve and build on our successes to forge ahead.
19 persons in search of 'bulletproof' charm die in auto crash
Can you share with us some of the programmes lined up for the anniversary celebration?
The institute clocked 50 on April 1, 2019. On that day we embarked on a road walk around Ibadan city and between 2nd and 5th of April we held medical check-up for the staff of the institute and on Tuesday 9th of April, 2019 (Today) the official opening ceremony would come up. During the opening ceremony, we have other people that we have invited. One of them is the special guest for the occasion, Aare Afe Babalola, a renown legal luminary. We also invited former President Olusegun Obasanjo, but unfortunately he is not around but has promised to send a representative.
Those are the people that the institute have influenced. When President Obasanjo wanted to start his farming business, he came to IAR&T to undergo some short time trainings, so he is one of the people IAR&T has influenced. On Wednesday, the 10th of April, there would be anniversary lectures, one of them is titled:IAR&T: Past, Present and the Future which would be presented by a former Director of the institute, Professor Adebisi Adebowale. And we have another one which is Research Extension Farmers Input Linkage Systems (REFILLS) which would be presented by someone who is a consultant all over the country and that is Professor Tunji Arokoyo. Then on Thursday, 11th of April, we intend to present the research we want to work on in order to improve agricultural development in the country and we have called some of the donors some of the people that we feel will be able to discuss our research plan with them. We have called IITA and some other donors that sponsor agricultural research in order for them to look into where they can come in and where we can improve within the system. On that day also, there is a lecture which will be presented by the former minister of agriculture, Dr Akinwunmi Adesina and it will be on agricultural research and engine to African economic development. So, on the last day which is Friday the 12th of April, We in intend to present awards to our founding fathers that is those that were responsible for the establishment of IAR&T and we have identified some of them. One of them is the former Vice-Chancellor of the University of Ife, Professor Ezekiah Oluwasanmi. Also, the former governor of western region, General Adeyinka Adebayo, we want to give them an award. We also intend to give those people that have made meaningful contribution to the success recorded by the institute, like for example a former Director of the institute that really laid the foundation of research within this institute and also the people with outstanding researches. And also the farmers because you can talk about IAR&T without the farmers. We are expecting the Olubadan of Ibadan, Oba
Saliu Akanmu Adetunji (Aje Oguguniso 1) who has been invited to be the father of the day.
Are you satisfied with the programmes lined up for the celebration or are there some limitations due to a shortfall in finance?
I must confess that there are limitations but the Director of the institute, Professor James Adediran has been very supportive. And within the limit of the resources available, we have been able to make the best use of it. Even if we have more than what we have we might not be able to do more than what we are doing now. We have finance limitation but apart from the finance limitation, we have a lot of support and have boosted what we want to do. You know finance is something and support from others are another thing. The Director is really supporting, the Vice-Chancellor is supporting as well in terms of logistics and so many other things. So finance is just one aspect and because of their support we are able to make use of the little resources that we have.
After the celebration, what should the general public particularly stakeholders in the agriculture sector expect from IAR&T?
After the celebration, the stakeholders should expect more because by the end of the anniversary celebration, we would have reviewed ourselves and we would have been able to see what we can do in order to improve on those areas. So definitely, they should expect more than what we are doing now and reaching them better than it used to be.
The post IAR&T at 50: We'll improve on our achievements —Obatolu appeared first on Tribune Online.
Read Full Story