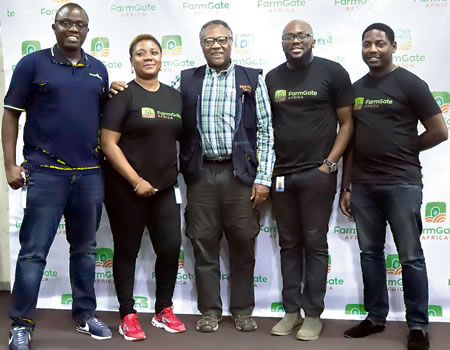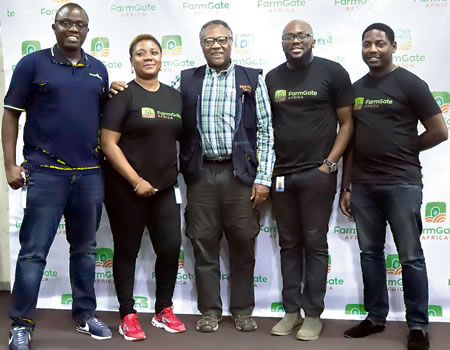 FARMCROWDY Group has launched a new subsidiary, Farmgate Africa, a technology-driven agro-trading market place for agricultural commodities in Africa.
According to the Co-founder and Managing Director, Farmgate Africa, Keneth Obiajulu, while adressing journalists during the official launch in Lagos, the company is bridging the gap between rural farmers and the market place by providing major processors and international buyers the opportunity to purchase commodities directly from local farming clusters through technology.
He further noted that as part of bridging the gap in the agriculture value chain caused by market access, the Farmgate Africa platform also serves the purpose of building relationships with local farmers and enabling major processors to place orders through the platform without having to go through various layers of intermediaries.
Onnoghen's exit splits Supreme Court
The platform also helps with aggregating the commodities from smallholder farmers while paying attention to the unique specifications of the buyers for specific produce and ensuring the delivery of the commodity to major processors or the international buyer's agent.
Obiajulu, informed that:"Our business model is one that brings the farmers closer to the processors and off-takers by eliminating several layers of intermediaries. By doing this, Farmgate optimises market access to African farmers and also improves their income by at least 30%."
He stated that tapping on the wealth of experience and operational expertise provided by the Farmcrowdy Group, Farmgate Africa, would over the next two years, focus on deploying funds across various market points. This would focus on beef processing and developing aggregation capacities across maize, soybean, sorghum and dried-split ginger for marketrs across Nigeria, UAE and the UK.
Also, speaking at the event, founder and Chief Execitive Officer, Farmcrowdy Group, Onyeka Akumah, said:"Launching Farmgate Africa as one of the subsidiaries in the Farmcrowdy Group gives us huge joy with the expextations placed on us to continue to innovate and build new solutions driven by technology to finance agriculture.
"We have received a lot of feedback from farmers and major agro buyers who need to fund market access to agro-commodities but are constantly held back because the market place is unstructured. Farmgate is our response to this need.
"As we launch Farmgate Africa today, we have tirelessly worked for the past 6 months with the team to build relationships with blue-chip companies in and outside Nigeria, extend our relationships with thousands of farmer networks across the country and now, we are set to launch into the market with a strong team behind the idea."
Farmgate Africa would allow every day Nigerians fund the process of buying and selling what farmers have already harvested. This would give every farmer that has produced high quality farm produce the opportunity to sell to major buyers through farmgate Africa's website.
The post Farmcrowdy Group launches Farmgate Africa appeared first on Tribune Online.
Read Full Story