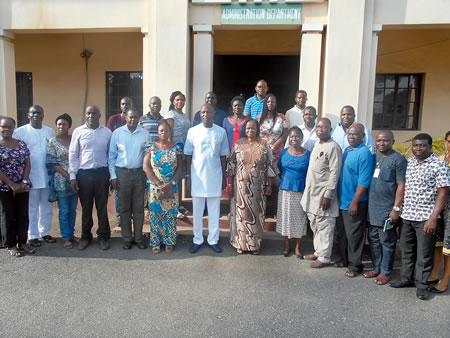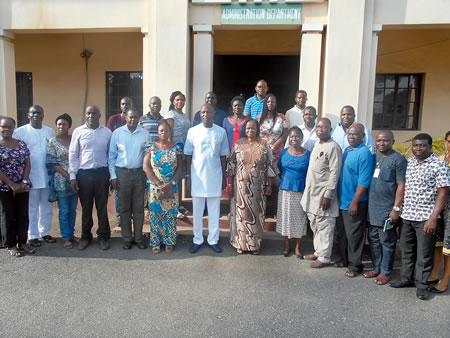 Forestry Research Institute of Nigeria (FRIN), as the coordinator for afforestation in Nigeria, planted approximately 835,000 hectares of trees in the year 2018, bringing the forest cover in Nigeria to five million hectares.
Private planters both individuals and organisations also worked with FRIN to bring the total amount of trees planted last year to about one million hectares.
In terms of proportion, forest cover in Nigeria now stands close to seven per cent.
What next for Saraki in Kwara?
The vision according to the Director-General of FRIN, Professor Adeshola Adepoju is to attain the internationally recommended 25 per cent. "If we are consistent like this, in no distant time, we will meet the internationally recommended 25 per cent."
The DG stated the above facts during the visit of the Permanent Secretary, Federal Ministry of Environment, Mrs Ibukun Odusote visited the research institute last Friday.
According to the perm sec, her visit to the FRIN headquarters in Ibadan is "to see what is being done in the Forestry Research Institute of Nigeria, because there is a premium on the forests in Nigeria, and all over the world because of the resources that come from forests."
She however added that "forests are being depleted, so a research institute of this nature is bringing life back to the forests. We know and have of the good work that is being done here, and this is part of the reasons why I came."
Mrs Odusote noted that, "I have been in the ministry before now. But coming back, I see this is priority."
The permanent secretary held a meeting with the management staff of the institute, after which a tree was planted by her on the grounds of FRIN.
The post 'Forest cover in Nigeria now five million hectares' appeared first on Tribune Online.
Read Full Story