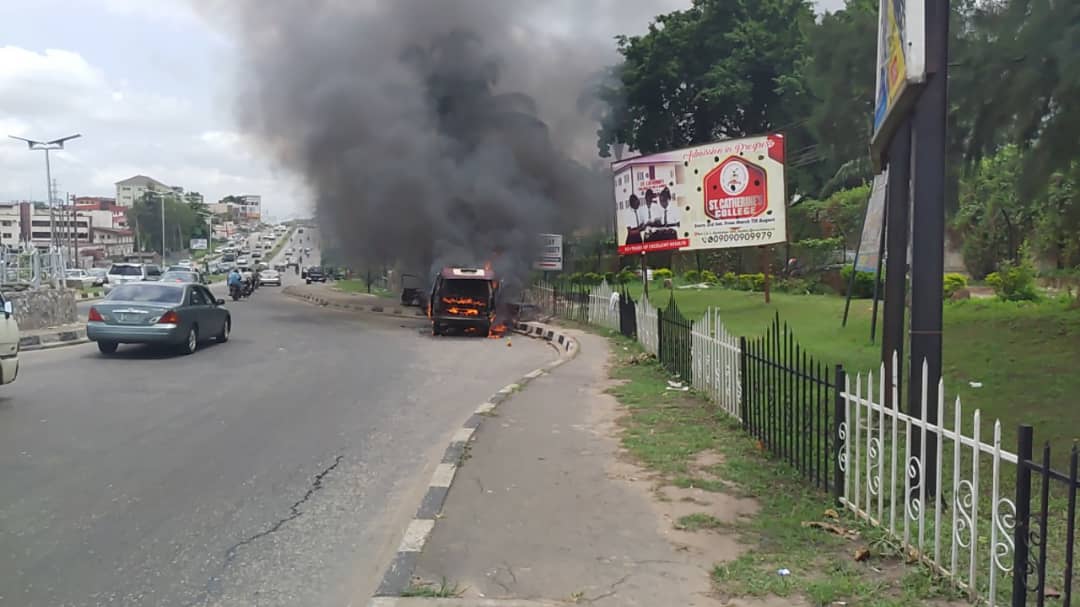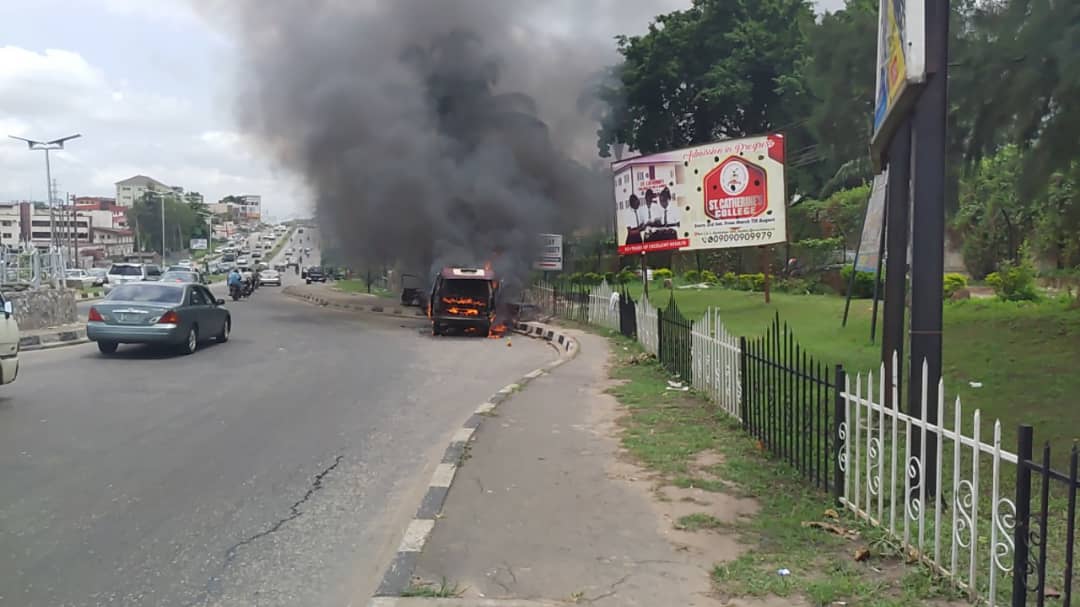 A 10-passenger commercial bus believed to be plying Challenge-Apata road in Ibadan has been gutted by fire.
According to an eye witness, the mini- bus caught fire along Summal, Town planning road on Monday morning.
Although, there was no casualty but the bus was totally burnt down.
The post BREAKING [Video]: 10-passenger bus gutted by fire in Ibadan appeared first on Tribune Online.
Read Full Story