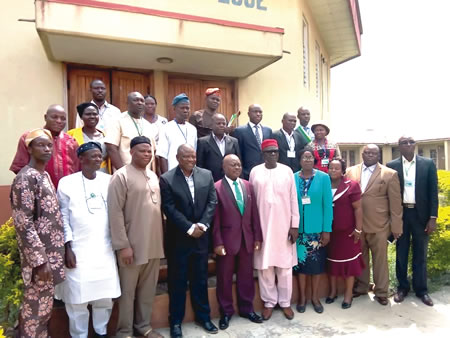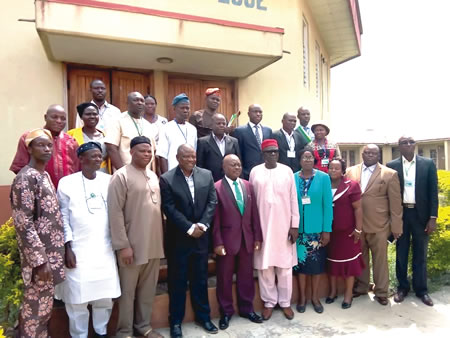 Scholars have reiterated the need for Nigeria to promote functional education system both in formal and non-formal programmes and at all levels of education in Nigeria.
This position was contained in different papers presented by scholars drawn from various tertiary institutions in the country at the fourth national conference organised by the School of Education, Emmanuel Alayande College of Education, Oyo, recently.
The acting provost, College of Education, Ipetu-Ijesa and former director, Centre for Peace and Strategic Studies, University of Ibadan, Professor Ayobami Hammed, who delivered the keynote address at the conference, noted that education policies could contribute to the escalation of conflicts if they are poorly designed or implemented.
He stressed that if education would be made inclusive, affordable and accessible, especially early childhood development education, it would have positive impact on peace.
Professor Hammed argued that for education to achieve its objectives, it must support transformation processes related to security of political institutions, economic regeneration and social development.
He said: "Education is a powerful means to ensure peace and development in a democratic country. Schools must teach children to live in peace. Awareness of religious, ethnic, linguistic and racial diversity should be recognised and celebrated.
"We can empower and equip children to assume a peace-building role in their schools, communities by teaching them peace-building competencies. Most educational systems are ill-prepared to teach children knowledge, attitudes and skills through active and experimental learning methodologies."
Another resource person, Dr Mahfouz Adedimeji, declared that the state of education in Nigeria requires urgent reverse engineering to turn dysfunctionality to functionality.
He said: "Peaceful coexistence is natural corollary of functional education. A transition from theory to practical will make Nigerians appreciate the need to translate what they learn into practice. This will be achieved because functional education is characterised by relevance, accessibility, emphasis on practical skills and knowledge as well as self-reliance. This is what is needed to foster peaceful coexistence in Nigeria."
Professor A. Jekayinfa from the University of Ilorin, made a case for the reintroduction of history as a subject in the school curriculum from primary school level. He said the neglect of history as a subject in schools has created a gap that must be bridged.
Dr Joseph Adesina looked at the place of peer meditation in fostering a functional educational system for peace coexistence in Nigeria.
The provost, Emmanuel Alayande College of Education, Dr Rasak Adefabi, described the theme of the conference as timely and relevant to the present situation of educational development in Nigeria.
The dean, School of Education of the college, Bola Olapade, called on education policy makers and allied education bodies to employ education tools to address insurgency challenges facing the country.
The post Nigeria needs functional education for peaceful coexistence —Scholars appeared first on Tribune Online.
Read Full Story