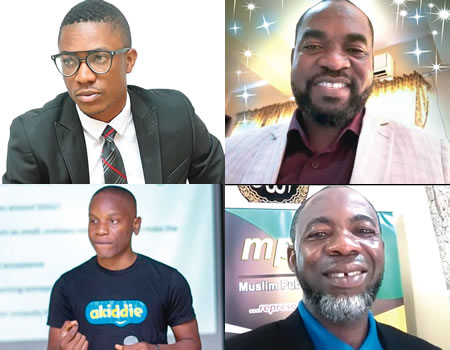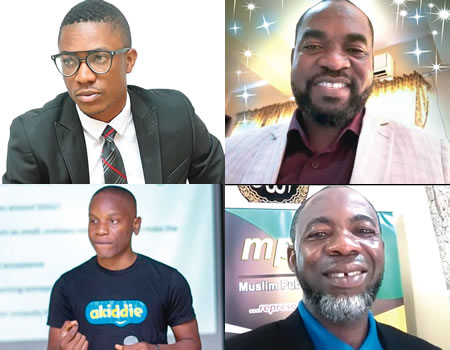 Recently, there were rumours/indications from the media that the federal government was mulling on removing subsidy from fuel. OLASUNKANMI OSO sampled the opinions of Nigerians to enquire if the removal of fuel subsidy is for their own best interest or not. Their views:
Olufemi Alfred
The federal government may be confused, but Nigerians are not. Buhari condemned the removal of fuel subsidy in 2015 and promised he would not do so if elected. What happened when Jonathan-led administration removed it for some months? Some of the programmes sponsored with the proceeds of that action did not benefit Nigerians. So, what is the essence? The diesel-engine buses distributed by Jonathan for transit within states found their ways to some private organisations. So, if we cannot judiciously use the monies recovered from the subsidy programme owing to diversion from various unscrupulous elements, it is better not to remove it. As much as the government is planning to remove fuel subsidy, a better mechanism should be put in place to invest the money to the sectors lagging behind.
Alusi Kachichukwu
I think that the issue of fuel subsidy is a very touchy one. On one hand, we have a very inefficient subsidy regime that causes significant loss to government revenue. On the other hand, we have a president who banks on anticorruption crusade, citing the subsidy regime as one of the hot areas of government corruption. In my opinion, the inefficiency has to be dealt with. Government money could achieve a lot more utility than subsidising petrol. But the government also has a lot of work to do in rebuilding the citizens' trust.
Mahfouz Adedimeji
The politics of fuel subsidy removal has been with us for some time, with the official arguments in its favour often generating more heat than light. Nigerians are already enmeshed in a spiral of economic difficulties and any attempt to remove fuel subsidy will translate to additional misery for the masses. Fuel subsidy removal is a violation of the fiduciary responsibility of the government as enshrined in the 1999 Constitution. It is also a breach of the social contract between the government and Nigerians. It is ill-conceived and unwarranted, especially when the masses have no economic cushions to fall back on if the subsidy is removed. I urge the government to shelve and shun the idea because its impact on ordinary Nigerians would be catastrophic.
Oyeleye Kehinde
We are where we are today because despite past sound counsel, government has not been faithful to the deregulation of the premium motor spirit (PMS) market of the downstream sector of the oil and gas. It is unfortunate that a country that is blessed with many mineral resources is wallowing in financial waterloo. The federal government has the interest of the few citizens that are creating wealth through that system and not the interest of the dominant masses. Over the last decade, Nigeria has spent over N9 trillion on fuel subsidy, about N15.5 trillion on capital expenditure, N2.1 trillion on health and about N3.9 trillion on education. There is need for the government to rise up to the challenge and do the needful for the masses.
Oduniyi Dolapo
Fuel subsidy removal is okay if it is genuinely removed and the money used to provide basic amenities for Nigerians. Right from the time of Babangida in the mid-80s, subsidy has been in existence till the time of Shonekan to Abdulsalam, Abacha, Obasanjo. Since then, subsidy from fuel has not been removed and our refineries were crashed. Till the end of Obasanjo's administration, fuel was sold at 70 naira. But when Yar'adua came, it was reduced to 65 naira. When Jonathan got there, it increased even when he told us that subsidy would be removed. Till he left office, it was not realised. Now Buhari is in power, if they want to remove subsidy, it is good by me. They should use the proceeds to better the lives of Nigerians.
Johnson Samuel
Critical thinkers would suggest that government does not really have the interest of the citizenry at heart. Fuel subsidy should not be part of our debate in the first place. Firstly, ordinary Nigerians do not understand the concept of fuel subsidy. Why should we need subsidy if proper refineries are put in place? Why should we need subsidy if our crude oil is not transported overseas on a daily basis? Why do our government make us secondary consumers of everything? These are questions that need to be asked so that we would be able to trace our paths to what led us to the concept of subsidy. Subsidy is a scam. It is a means of extortion. Nigerians have suffered enough. They should not bring such a plan at this moment.
Paul Monday
The federal government does not have the interest of the masses or the country at heart. From one administration to another, all they do is to create avenues to loot public fund, and to reward their friends and families. Even this government, that claims to be holier than others, is not different. In fact they have rewarded their families and friends more than past administrations. They claimed to have removed subsidy, only for us to discover that they were paying it through the back door. This government has no programme, no plans with which to better the lives of Nigerians. Subsidy is never about the people, but the elite. The common man, to be sincere with you, benefits nothing from it.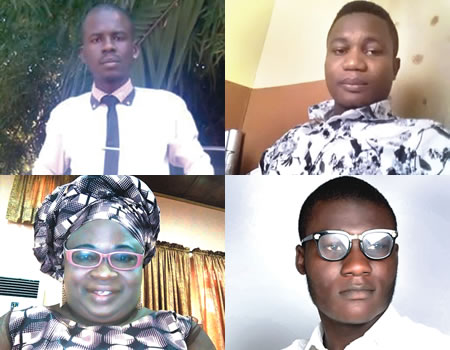 Warees Solanke
We need to understand the context of subsidy before advocating for its retention or removal, not just on oil but other public goods and services. Subsidy is an economic policy used as a palliative to encourage production of goods/products/services the public might not be able to afford. So, subsidy is at two levels: to encourage supply or encourage demand and consumption. In the case of petrol in Nigeria, who benefits from subsidy more? Here lies the paradox. Is the retention of subsidy in the interest of the citizens or a cabal that controls supply of finished petroleum products? It is left for the government to decide whose interest it must serve in the retention or removal of subsidy. I would rather advocate that where subsidy should go is in agriculture, housing, health, education and public transportation which constitute the social sector of our public life.
The post Proposed fuel subsidy removal: Does FG has the interest of Nigerians at heart? appeared first on Tribune Online.
Read Full Story