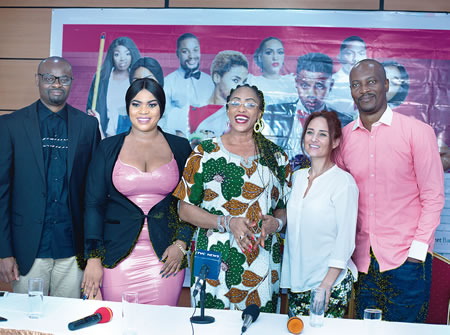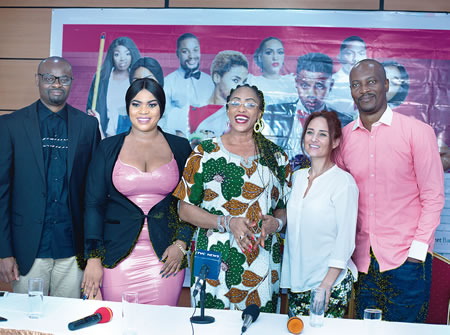 The prevailing mindset in the Nigerian movie industry today, judging by the words of US-based movie producer, Dozie David Atueyi, is that Nollywood is ready for the global stage and audiences. This is why he said he returned to Nigeria to benchmark a film business model he developed through studying the industry right from Ebonylife's first movie production entitled, "50", to Ayo Makun's "30 Days in Atlanta", to "Wedding Party I&II" and recently to the colossal success of Genevieve Nnaji's "Lion Heart".
"These people have created a business model that can be replicated," he told Saturday Tribune during a press briefing on the location of a new movie tentatively titled, Love Me. "They have made film business look like any other enterprise, like Telecom.
"What Genevieve Nnaji did last year was very significant in building a collective mindset."
Troops kill bandits, arrest 4 informants, recover arms in Zamfara
Atueyi is the producer of the 2010 movie, "Africa to America," shot in New York, US. He is currently in Victoria Island, Lagos Nigeria filming a romantic comedy involving two debutants – Kizz Daniel and Chidinma Ekile of MTN Project Fame – as well as other old hands namely, Alex Ekubo, Ngozi Nwosu, Nedu Wazobia FM, Vivian Anani, Broda Shaggi, Ann Idibia among others.
The cast and crew will shift location to Dubai in the UAE for the round off production next month.
Set in a 5-star hotel in Lagos, the movie explores the universal love triangle between two suitors and a pretty lady. The one suitor is rich, while the other is not-so-poor.
Chidinma plays Kemi Taiwo, the young damsel in a perpetual conundrum about who to marry, while Kizz Daniel and Alex Ekubo take their turns to woo her.
Meanwhile, the movie, according to Atueyi, will be tailored in style and technique to suit Hollywood best practices in filmmaking, the reason he hired Isreali-born Hollywood coach, Ronya Man and an Australian-based movie director, Felix Odion, for the project.
"We had to reach out to people with proficiency in their fields, a director whose meticulous attention to detail was necessary for the project, who flew all the way from Australia to direct this production. And because some of our cast are fresh actors, it also became necessary to bring in a coach to train these people to give it a semblance of what is obtainable in Hollywood.
"There is now what we refer to as the New Nollywood. I think the new Nollywood is what we can celebrate today. Without the likes of EbonyiLife, Ayo Makun's Corporate World Media, Kemi Adetiba and Genevieve Nnaji we probably would not be here. What Genevieve did last year was very significant in building a collective mindset."
"What we are doing with the script is moving from being interpretative to creative. The story line is different, the approach is different," Felix Odion, the director said of the movie intended for screening in Netflix, Amazon and cinemas in Nigeria, South Africa, Kenya and the UK.
The post Kizz Daniel, Chidinma debut in new film as producer hires Hollywood trainer appeared first on Tribune Online.
Read Full Story