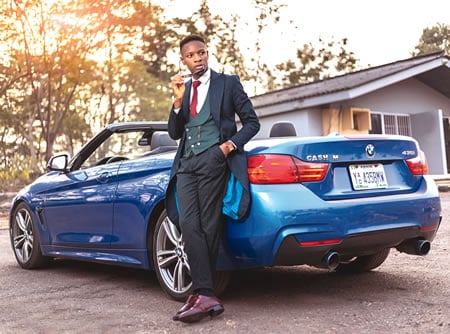 Tribune Online
Why I'm pursuing fashion as medical student —Joshua Oni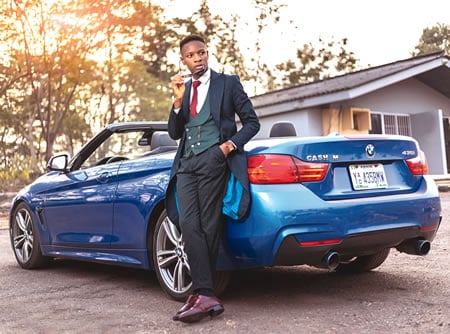 Experiences while growing up as a child?
My early life was actually very interesting. I have the best parents and siblings, and they made growing up interesting for me. I had my primary and secondary education in Lagos.
What inspired you into the fashion world?
I've always loved to look good since when I was much younger. So, it's about the passion I have for good looks and everyone that motivated my fashionable ways.
What inspires your designs?
I follow a lot of fashion influences and enthusiasts on social media, so I get a lot of inspirations from there. Sometimes, I just imagine a look in my head and it comes out really nice in reality .
 You studied medicine but chose fashion.  Why?
I'm still a medical student, it's still a key part of my life. I'm just so in love with fashion. Academic qualifications, which is usually the profession of a person, can always go in line with the career path especially if it's a path of interest and one enjoys it.
Tell us about some of your achievements.
It's been a good journey since I started my career in fashion to the glory of God.  I've won a lot of fashion related awards and worked with a lot of top brands both locally and internationally. I've also been featured in several magazines.  I have won Fashion Icon awards in my College and the Most fashionable male of the  Obafemi Awolowo University. I was face of my department for a period of time too. I have been able to model for fashion entrepreneurs and designers across the country. It really has been an exciting journey.
Is fashion different from style?
Yes. Fashion basically is what's trendy at that particular time; it could be clothes, shoes, accessories and others, which is being made popular by fashion houses, celebrities, actors and the likes. But style is something unique to everyone; style is the person's own choice in clothes, accessories and others. Style is not as dynamic as fashion though.
What is your personal style?
My personal style is classy and corporate. I'm more of a corporate man probably because I'm in the medical field
Rate the fashion industry in Nigeria?
The fashion industry in Nigeria is really evolving, and is very impressive. We have a lot of style influencers and fashion designers doing really great.
How do you intend to make your mark?
I'm really working on my brand. I have a social media page on Instagram to that effect @jislofempire. I showcase my styles, uniqueness and all what my brand encompasses through this platform.  By God's grace , I'll be one of the biggest fashion Icons worldwide in the nearest future.
Please tell us a little about yourself and background.
I'm Oni Oluwabunmi Joshua, a fashion and brand influencer, a medical student of the Obafemi Awolowo University. I was born in Lagos but I am a native of Ekiti State.
Why I'm pursuing fashion as medical student —Joshua Oni
Tribune Online
Read Full Story