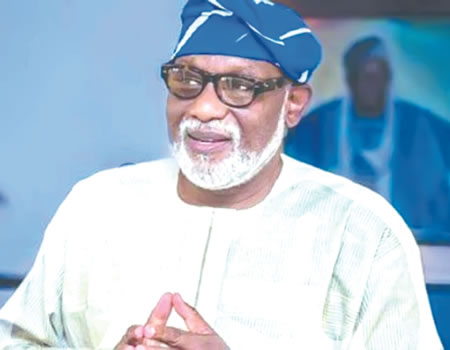 Tribune Online
Why we are constructing Ore flyover ? Ondo govt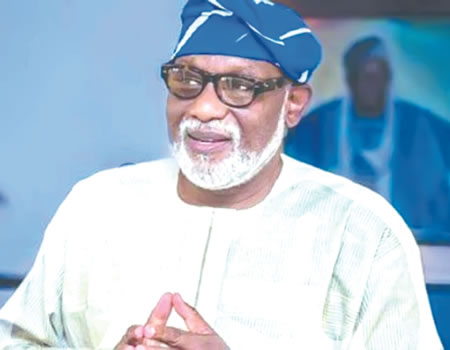 Ondo state government on Thursday explained reasons for the construction of the Ore flyover and bridge by the present administration in the state.
Speaking to newsmen, the state  Commissioner for Information and Orientation, Mr Donald Ojogo, said the Rotimi Akeredolu's administration embarked on such infrastructure for the benefit of the people of the state and the coming generation.
Ojogo faulted critics of the project but said this would not distract the governor from concentrating in developing infrastructures in the state,  saying Ore flyover among the projects across the state, will be ready for inauguration by December 2019.
According to him, the flyover bridge would boost economic activities of the state when completed, just as he said it would help to reduce carnage in the area.
He condemned the opposition over the allegation that the project was designed by the Akeredolu-led government to siphon the resources of the state, advising them to approach the necessary quarters for any information needed as regards the bridge.
He said the PDP is only being envious of these achievements of the APC-led government in the state, and other numerous human face projects littered across the state which continue to endear the people to the government.
ALSO READ: Osun gov, Oyetola, congratulates Ooni on his 45th birthday
Ojogo said: "Only the wicked ones will say that the Ore flyover is a misplaced priority. As far as Ondo state is concerned, this is the first time we are having lazy opposition.
"If they want to know the real happening with the project, they ought to have visited the Federal Ministry of Works.
"Being a Federal road, it was the Federal government that did the bench-marking, design, among others. It has to be constructed according to specifications.
"They are envious that they did not embark on such a project. They are envious of the political value it will add to Akeredolu's government."
He said the project would soon be completed despite paucity of funds which was responsible for delay in some of the expression of the project in the determination of the state government not to be deterred by criticisms against the administration's investment in infrastructural development
He assured the people of the state that the state government would soon launch the campaign for zero tolerance on potholes across the state to make the roads motorable.
He said: "Work will commence immediately after the rain, the state government is determined to make the roads within the state motorable to reduce the stress on our roads.
?"We are raising the bar. People that will come after us will raise the bar. We are planning our finance so that we will be in a position to complete all our projects.
"No project is more timely than the Ore flyover. During the festive periods, the traffic on the road is always something else. It will not only reduce traffic, but it will also reduce accidents and deaths."
Why we are constructing Ore flyover ? Ondo govt
Tribune Online
Read Full Story