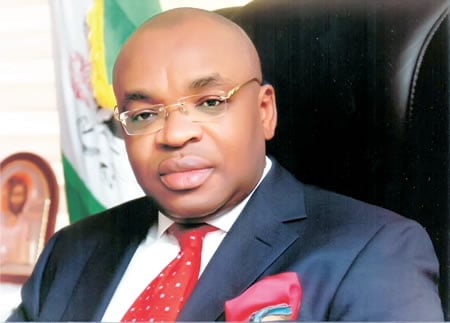 Tribune Online
Emmanuel's policy of political inclusion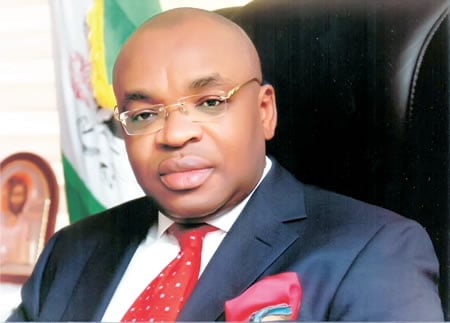 Historians agree that Richard Nixon actually committed treason in helping swing the 1968 US elections in his favour.  President Lyndon B Johnson, in the final days of the 1968 presidential election, became convinced that Richard Nixon (who eventually won the race) and his campaign associates were working surreptitiously with the South Vietnamese government to obstruct peace talks between the US and North Vietnam; undermining the US government. President Johnson chose not to heat up the polity by throwing Nixon into jail or exposing him. Statesmanlike, he overlooked it, allowed things to be and Richard Nixon became President. It was typical of the larger-than-life big-heartedness of the big Texan Johnson; a jolly man who was not at home with toxic vindictiveness like some lesserpolitical leaders would.
President Nixon later got himself inexorably tied to outright crimes in the Watergate affair and was disgraced out of office. President Gerald Ford as Commander-in-Chief could merely have allowed the law, take its course but he granted Richard Nixon full and comprehensive pardon. He doused the political temperature of the nation with one stroke of his pen.
Dr. Goodluck Jonathan of Nigeria experienced the dark days of national political interregnum when as Vice President, he was rendered useless and kept incommunicado by centrifugal forces from his ailing boss. He definitely knew of the many unconstitutional acts that were being carried out. And when he finally became president with access to all the facts, he chose to look away rather than call in the law to justice wreck vengeance on the self-conceited felons. Or he would have chosen to leak out compromising details of blatant heist and misdeeds bordering on outright criminality. Some less urbane retrogressive individuals under the name of being upright and to garner the adulation of their court jesters would heat up the polity and seek to dwell on those deeds. Dr. Jonathan chose to overlook. History will be very kind to Presidents Johnson, Ford and Jonathan.
Dousing political high tension and ensuring the peaceful coexistence of all subjects regardless of political leanings has been employed by certain leaders as benchmark of their governance style while others choose antagonism and the take-no-prisoners-dogmatic approach. The peacemakers fling open wide an umbrella and persuade all to come under one roof. They have access to top secret information but refrain from pursuing certain course of actions because: All things are lawful for me, but all things are not expedient: all things are lawful for me, but all things edify not. 1 Corinthians 10: 23.
Buhari approves N10bn for rehabilitation of Enugu Airport
The governor of AkwaI bom State, Udom Emmanuel, on taking the oath of office for his second term in office, opened his hands to all in the state, irrespective of their political persuasion and affiliation. This was coming after a generally heated political campaign and elections where the illegality and horrors of the extreme violence of the Nazi invasion of Poland was said will be recreated to oust him from power. Speaking on May 29, 2019, Governor Emmanuel let out the olive branch, "Decades ago, when our founding fathers dreamt of a state that was homogeneous in culture and contiguous in thoughts and language, the thread that linked this noble aspiration was the uplifting and inspiring belief that we are one people, united by the lone ingredient that has shaped all known societies: the need to live in a united, safe, secure and prosperous society where people are free to dream, dare and drive, where the circumstances of one's birth or the axis of his or her geography will not limit the individual's capacity to succeed. They projected this ideal and, today, we stand as worthy heirs and heiresses to their noble aspirations.
"Our founding fathers did not see their struggle through the prism of ethnicity neither did they believe that to succeed, you must pull down your brother or sister. Even though they may have had disagreements but those were purely philosophical and were not one rooted in anger, hatred or animus. They envisioned a state where people will rise to the faith of their greatness, where our sons and daughters will accomplish great things and become major players in the boardroom of the Nigerian enterprise.
"The time then has come for the healing of our land. As I said in my victory speech, I extend again my hands of fellowship and bond of friendship to my brothers and sisters on the opposite side of the political divide. I call on them to join me in building a state that we all, irrespective of political affiliations will be proud to call our home. We must not be enemies. Though passion may have strained, it must not break our bonds of affection. Today, we remain the proud sons and daughters of Akwa Abasi Ibom State, and no fleeting passion of politics should break the cords of our brotherhood."
As a leader, he was dousing the political temperature that was at boiling point. Imagine a young man who, at the zenith of his international investment banking career, was co-opted by his people to come home and lead them in this political dispensation. Coming from a background of international business activities where the excellence of ideas thrive, he spoke out from his heart to his people to discard primitively entrenched ethnicity and tribalism, along with a tendency of people to pit themselves as hostiles, violently criticizing every governmental plans, making ridicule of policies. Governor Emmanuel has tried, right from his first term in office, to rally all together, to speak with one voice and get along as a family. Almost all indigenes of the state are of the Christian Faith and Christians are taught how to settle their differences in consultation and in deference to their leaders and not to use daggers on another man's throat or to de-market him.
Udom Emmanuel has become the personification of what a democratic leader of a people should be under our democratic rule. Not so much in playing to the gallery; he is civil, the quintessential fresh calm face invigorating government as a business and employing ideas to generate wealth for his people. A governor's job description is not just to pay salaries of civil servants and pocket huge security votes; apart from providing necessary infrastructure, he needs be a democrat in heart and in deeds. Navigating the ship of his state through the economic recession that Nigeria fell into while still ensuring constant payment of salaries with other huge government developmental obligations, is no easy task. Akwa Ibom State is not among those where workers commit suicide because salaries are owed them for 20 months while the governor marries new wives and lives in luxury.
A governor needs be a gentleman, free from outright thuggery. He needs live by values. Udom Emmanuel has shown his civility by demonstrating respect for elders of the state, working to ensure the bond of peace reigns. At the State Banquet organised in Uyo to mark former governor, Obong Victor Attah's 80th birthday, Governor Emmanuel renamed the Ibom International Airport the Victor Attah International Airport. "Because you have honoured me tonight, in future somebody will also honour you," Obong Attah had told Governor Emmanuel that day. Governor Emmanuel had also named the state's international standard stadium after his predecessor, Senator Godswill Akpabio, while the beautiful state secretariat has been named after former Governor Idongesit Nkanga.
Governor Emmanuel has used almost every forum to preach peaceful coexistence. On the occasion of his re-election for a second term in office, on March 10, 2019, he told the state, "As we get ready to start our second term, I urge you to continue to maintain the peace we have so far enjoyed, show love to your neighbours, and let our minds be conditioned by the immortal words of the 16th president of the United States, Abraham Lincoln, who, in his famous second anniversary speech after a bitter civil war, had promised to run a government "with malice toward none, with charity for all, with firmness in the right as God gives us to see the right."
Speaking recently on the occasion of the 32nd anniversary of the state, on September 23, 2019, he said, "Let me again express my deepest appreciation to you my dear Akwa Ibom people for maintaining the peace during the last election cycle. We went to the polls as brothers and sisters who may have desired the same thing through different channels. I urge my brothers and sisters who offered themselves for service at different layers to our people during the just concluded elections to close ranks and join me to develop our state, chart a new course and ensure that the Akwa Ibom story continues to be told in glittering terms."
During his inauguration in May 2015, he had told all Akwa Ibom people, at home and abroad, to come with hoes and shovels to bury the twin evils of ethnicity and tribalism, which can slow down the pace of development. Four years down the road, the pace of development is getting faster in Akwa Ibom state.
Bassey, a public commentator writes from Uyo
Emmanuel's policy of political inclusion
Tribune Online
Read Full Story